WindyAcresRoseColoredGlasses@Keeles'
'Rosie'
CERF normal, DM carrier, VWd clear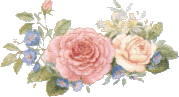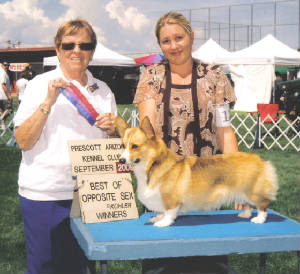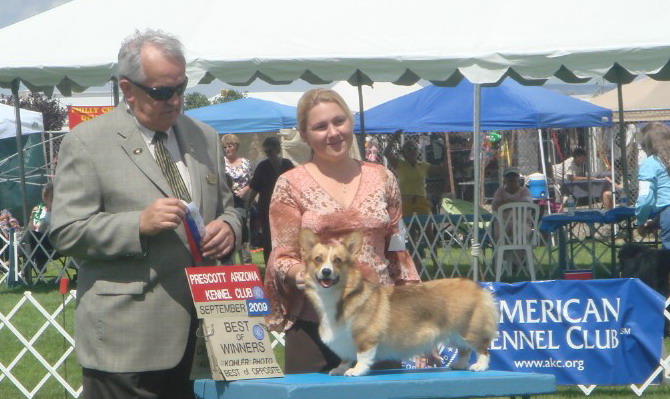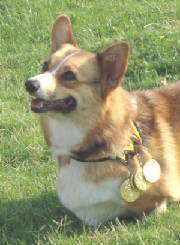 'Rosie' was the #1 conformation corgi for UKC for 2008 & 2009!!!!!!!!!!!!!!!!!!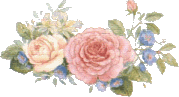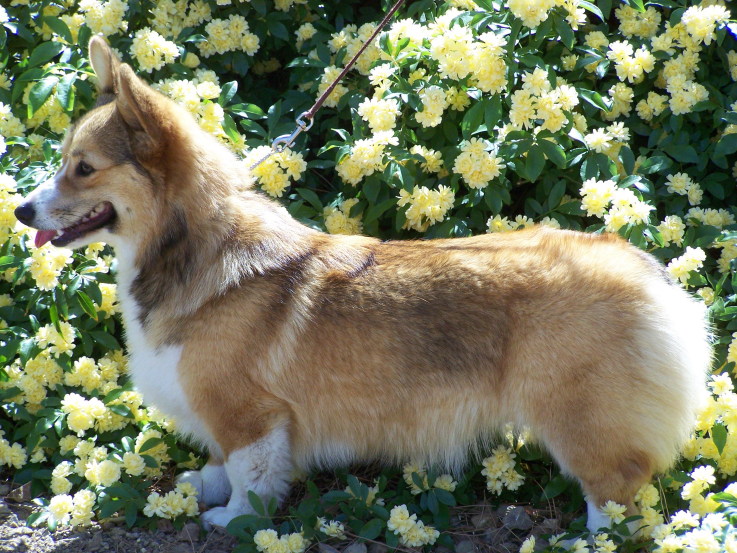 AKC CH pointed Lakeway's Little Yankee Clipper x
Stoneycreeks Miss DoubleO' Seven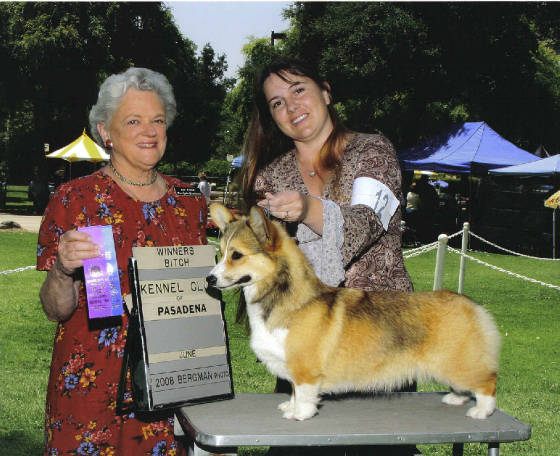 International Champion

UKC BIMBS RBIMBS United Weight Pull Grand Champion Total Dog

AKC Champion pointed

MS Service dog;

Windy Acres Rose Colored Glasses @ Keeles'

Rosie was the #1 PWCorgi in the nation for UKC for 2009 & 2008 and is currently ranked #2 for 2010!!!! This lovely dark sable bitch, is a joy to own and show, such a natural. She has swept the show ring by storm, she shows her heart out, she just loves it!! She also does weight pull, to date she has pulled 255 lbs, way over her needed weight amount! She also took a "Best IMB Show" the same day she got her 1st 'qualifying pull', earning the coveted 'UKC Total Dog' award!! She has since earned 4 more total dog awards. She has been shining in the ring since she came to us as a pup. She finished her UKC Champion title the beginning of June '08 , taking 3 best of breeds over the weekend! She took her 1st UKC Best in Multi Breed Show the end of July '08. She finished her Grand Champion title in August '08. She took her first AKC point in Pasadena, Ca in June '08, beating out lovely adult bitches. All this before she even turned a year old, She has since garnered more AKC CH points in 2009. We have such high hopes for this lovely bitch & she is filling them all!!! She has earned an International title, and is two wins away from a National Title!! 9/12-13/09, at the PAKC AKC shows in AZ, she took winners Bitch, and BOS both days & BOW on Sun. She impressed both judges with her superb movement through the heavy grass, never skipping a beat nor bunny hopping. She just loves to show and proves it again and again!


UKC GRAND CH/ BIS/RBIS/AKC CH pointed; WindyAcres RoseColoredGlasses@Keeles'
Rosie's mom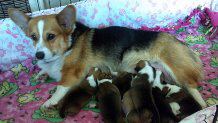 CERF normal, OFA prelim, VwD clear from parentage

International CH - UKC United Weight Pull - GRAND CH - AKC CH pointed

multi BOB and group 1 wins!!

July '08 UKC Best In Show(mb), Oct. '08 UKC reserve Best in Show (mb), Nov '08 UKC reserve best in Show (mb), Dec'08 Reserve Best in Show(mb), Dec '08 Best in Show(mb), Dec '08 qualifying weight pulls, Dec '08 2 total dog awards, June '09 UKC reserve Best in Show (mb), July '09 UKC BOB, Aug. '09 INT BOB, Sept, '09 AKC WB BOS BW! Nov '09 Qualifying Weight pulls & 2 Total Dog Awards by also going BoB!

#1 in the Top 10 Standings for UKC 2008/2009!